Tour Of Jewish And World History

A Bold Presentation Of Jewish And World History
And Of Judaism
As Portrayed By Traditional / Kabalistic Jewish Sources

Significant Events In Jewish And World History: Abraham to the Exodus.
SOURCES:
(1) Toldot Am Olam. by Rabbi Shlomo Rottenberg
(2) Encyclopedia Judaica
(3) Seder Hadorot, by Rabbi Yechiel Heilpern
Events in Bold Type are illustrated on the Time Line Display Of Jewish History






Note: Next And Previous Pages refer to the listings of dates and events.


Copyright © 1999 Harlan Black. All Rights Reserved.

If you wish to reproduce and distribute this material, you must contact the author at above address and obtain permission.

You may obtain the published hard-copy version of this
Tour of Jewish and World History
from above address for US $25.

See our Home Page for information about the
Time Line Display of Jewish History,
a colorful and informative Jewish history poster.

Last modified: January 31, 2000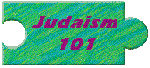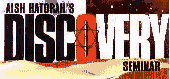 Rabbi General's Warning: Unbridled web surfing is not recommended. Navigate the web with caution. Use the Internet in a way so that it enhances quality of life for yourself as a person, as a family member, and as a member in society. The Internet can enhance the mastery of Torah knowledge and it can also interfere.

---